Kannywood
Atiku Abubakar Hired Governor of Rivas State as His Deputy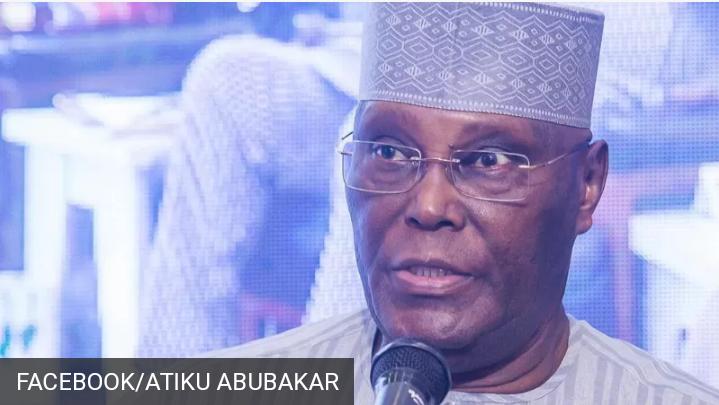 The PDP presidential candidate, Atiku Abubakar, has said that he refused to hire Ribas State Governor Nyesom Wike as his deputy because he wants to hire a person who will "enjoy working with him".
The former vice president said this in a special interview with Arise TV on Friday.
The PDP candidate, Atiku Abubakar, has chosen Delta State Governor Ifeanyi Okowa as his deputy in the 2023 general election, even though the management committee of the PDP has advised him to take Wike.
The failure to hire Nyesom Wike has caused a lot of controversy in the party where some of them have speculated that the governor of Rivers State may leave the party.
In particular, some prominent politicians from different parties, including the governors of the APC party and the presidential candidate of the NNPP party, Senator Rabi'u Kwankwaso, are among those who visited Wike in the city of Fatakwal where they courted him.
However, the PDP party has appointed a committee that will persuade him to remain in it, where the chairman of the committee of trustees of the party, Senator Walid Jibrin, has told the world that if he is caught, they will kneel down to Governor Wike to stop him. he left the party.
Atiku said he chose Okowa instead of Wike because he wanted a person who can "present the plans of our party, and who can unite all citizens".
"Atikun said that I have not abandoned Governor Wike. No one is left out of the party. But you must understand that it is the responsibility of the candidate to choose his deputy – a person who has promised to work with him in peace, and who will present the party's policy, and try to unite the country," said Atiku.
https://l.facebook.com/l.php?u=https%3A%2F%2Fbbc.in%2F3onRmwY&h=AT2w3uk1bkfRDr0vIBhOXXHZI4wREDw0S7dAH0nY1L7vrVRdhi4Xg-jlYCNpLntCs8iSWMxKxC1QootPVgrLNWnilGQW4NwYF4huwYBJS6mAT-nDM5gGOU1_aBcthUmYzj_C3WwOMw
We Thank You Very Much For Visiting This Specially Blessed Home "Edunoz.Com News Site".