Kannywood
The Barcelona football team has completed the recruitment of the Polish team player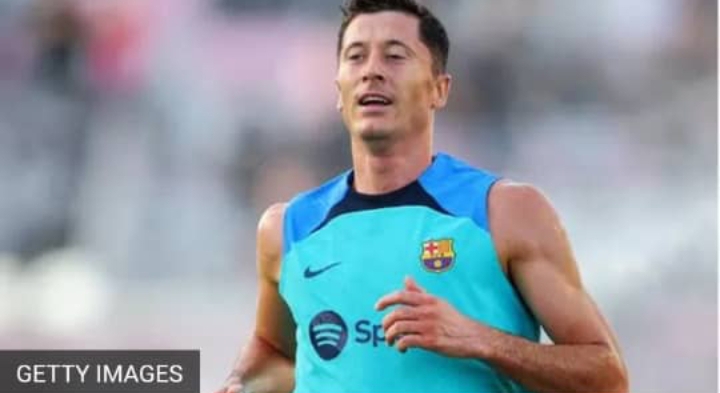 The Barcelona football team has completed the signing of the Polish player, Robert Lewandowski from the Bayern Munich football team on a four-season deal for a fee of 42.6 million pounds.
The 33-year-old player has one season remaining on his contract at Bayern Munich, but in May of this year he announced that he wants to move to another club.
The player has already been with the other Barcelona players in the United States, which has planned to play four friendly matches, in order to prepare for the season that will start in August of this year.
The Barcelona football team has set a price of 429.9 million pounds for anyone who will take Lewandowski if his contract does not expire at Camp Nou.
The player returned to the Bayern Munich team to play in 2014 when his contract expired in the Dortmund football team.
The player scored 50 goals in 46 games last season and helped Bayern win the Bundesliga for the 10th time in a row.
Player Lewandowski scored 344 goals in 374 games for Bayern Munich, he is the second player in the history of scoring goals in the team after Gerd Muller.
The player won the Bundesliga in all eight seasons he spent at the club, and won the Champions League in 2019-20.
Lewandowski is Barcelona's fourth signing this year, after the Brazilian player, Raphinha from Leeds United, Franck Kessie from AC Milan and Andreas Christensen from Chelsea.
Bayern also signed Netherlands international Matthijs de Ligh from Juventus on a five-year deal for £65.6 million.
https://l.facebook.com/l.php?u=https%3A%2F%2Fbbc.in%2F3RJRQLg&h=AT0chGxdOEFcJ-cvDMlR-hzU2oYWN6ufLAyTLt1I_hn6bghsAxMqsWSDef-HcLST084oTxzsEzSAXIUOxY0bcV_RHiPUYKah6yLJk_j1Yf44cN_drH4EldoEEAb12KGw57_lpKFiXQ
We are very grateful to our fans for visiting this special blessed home of "Edunoz.Com".